Could you sell TECROC Products overseas??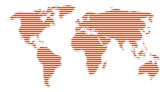 As part of its expansion programme TECROC Products is planning to introduce leading products from the TECROC range to overseas markets.
During 2003 we will be recruiting overseas sales agents with contacts in the construction sector and a proven track record to introduce TECROC Products in selected markets in Scandinavia, mainland Europe and former Eastern Block countries.
If you have the resources, contacts and drive to become a successful sales agent or approved distributor for TECROC Products in any of these areas, we want to hear from you. Either click here to complete a form or call Mark Shorrock on +44 (0) 1827 711755. Alternatively, fax or e-mail your contact details, location and a brief resume of your business on Fax +44 (0) 1827 711330 or e-mail enquiries@tecroc.co.uk
---
overseas | our business | news | the team | bespoke products
new products | gallery | contact | recruitment